A passion for real estate
United for more than fifteen years by a shared passion for real estate, the founders Hubert Paul de La Neuville (MBA INSEAD, ESSEC) and Franck Gaillet (HEC), recently joined by Joël Goldberger and Stanislas de La Neuville, have expertise in a variety of real estate services: brokerage, property development - refurbishment and property management.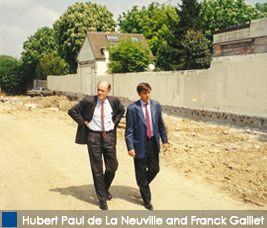 The brokerage
With FIGAM, the associates have developed a sales and advisory structure that specializes in the sale of buildings apartment by apartment.
Many transactions of this type are managed on behalf of institutional investors and private owners wishing to optimise the resale value of their property.
The property management
In an effort to increase the value of their own assets, the associates have created different tax efficient structures 'Sociétés Civiles Immobilières' (SCI).
This experience in optimizing assets plays an essential role in the advice that FIGAM is providing to its clientele.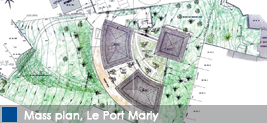 The property development - refurbishment
The team has taken advantage of its knowledge of a constantly changing society to develop and refurbish residential projects.
Created in 1994, UCIMMO and its subsidiary FONCIÈRE SÉSAME, have has developed and refurbished, numerous residential projects in and around Paris. In recent years, UCIMMO has followed the new tax and environmental directions of real estate.